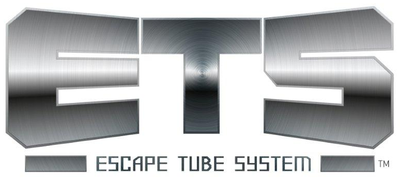 A safer, more versatile and cost effective alternative to conventional underground ladderways.
Installed in a 1.5M raise bored hole, the rise is inclined between 68D and 72D for safe climbing. Casing may be grouted or backfilled depending on ground conditions, ground water inflow and acidity. No restrictions apply to the rise length.
Mines Dept Approved
Eliminates hand-rising
Low Maintenance
Rapid Evacuation
Carries all services
Ventilation Control
The system is designed to carry all air, electrical, telephone and water services for mining development, self closing trapdoors restrict fall hazards.
Cost savings of ETS arise from faster and safer installation, and low ongoing maintenance costs. Major savings are realised when compared against cost of laying in services via declines.